Dear LAFACE Family,
Take two on the RSVP! ✌️
LAFACE Management Analyst Exam Preparation Training
Saturday, November 9, 2019 from 8:00am-5:00pm (Registration 8:00-8:25am)
City Hall East, Conference Room 351 (200 N Main Street, 3rd Floor, Los Angeles 90012)
Step 1: RSVP is now CLOSED 
https://forms.gle/n7u4MjCEM7WsVLbM7
Step 2: Register on Eventbrite for a ticket if you are attending (Print your ticket/show on mobile app to facilitate registration 😊):
https://www.eventbrite.com/e/laface-management-analyst-training-tickets-80394880251   
Questions: This email address is being protected from spambots. You need JavaScript enabled to view it.
Booklet requests (for payment and pick up after Sat. 11/9): This email address is being protected from spambots. You need JavaScript enabled to view it.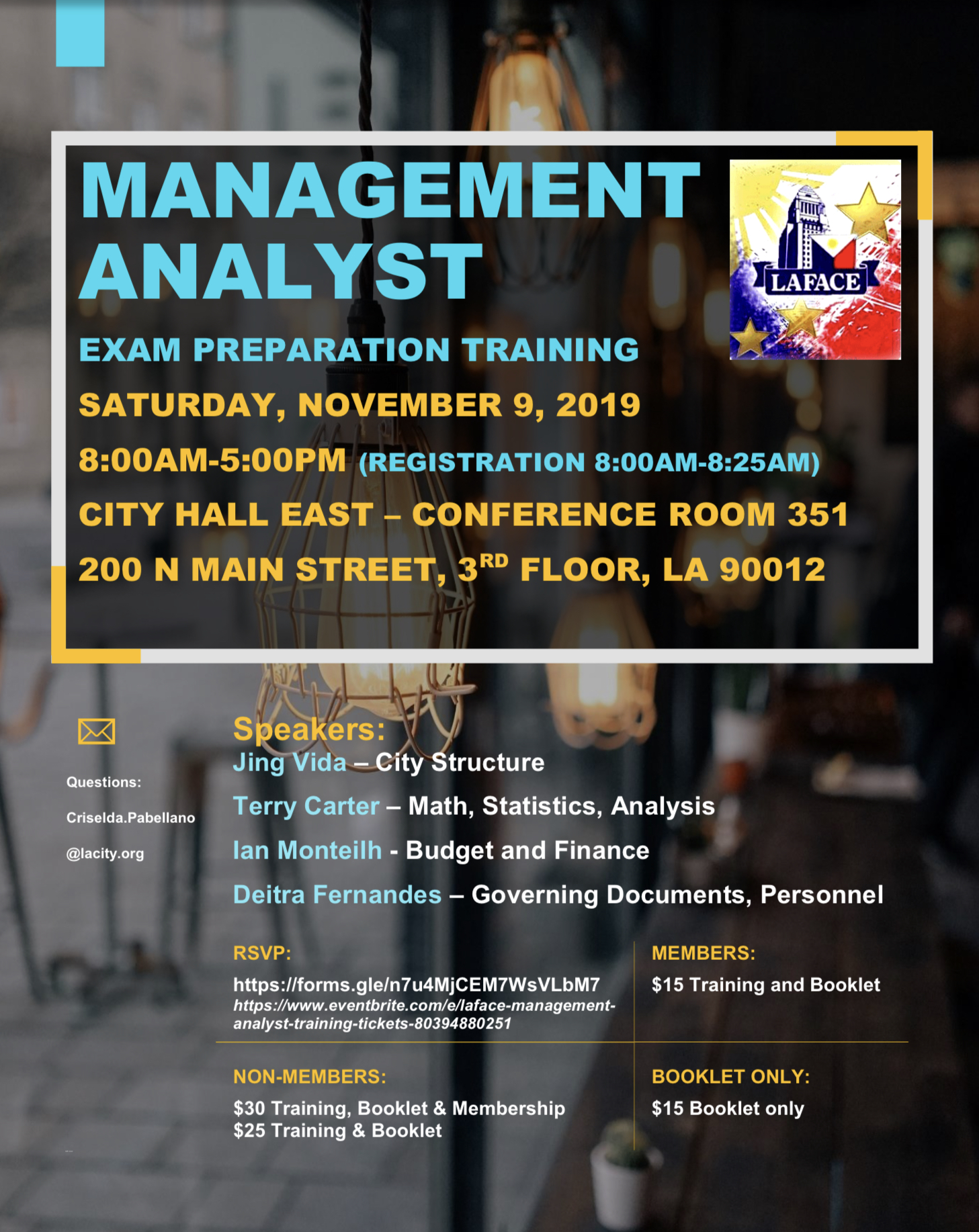 Training costs reflect increased printing costs. Still a comparatively small investment into your future promotion!
To facilitate registration, please make sure to bring exact change or use a check. 😊
We wish you the best in your study and preparation!
The more knowledgeable you are, the better you can serve Angelenos.
Your success is the City's success.
Yours in service,
The LAFACE Board Officers