Saturday, November 3, 2018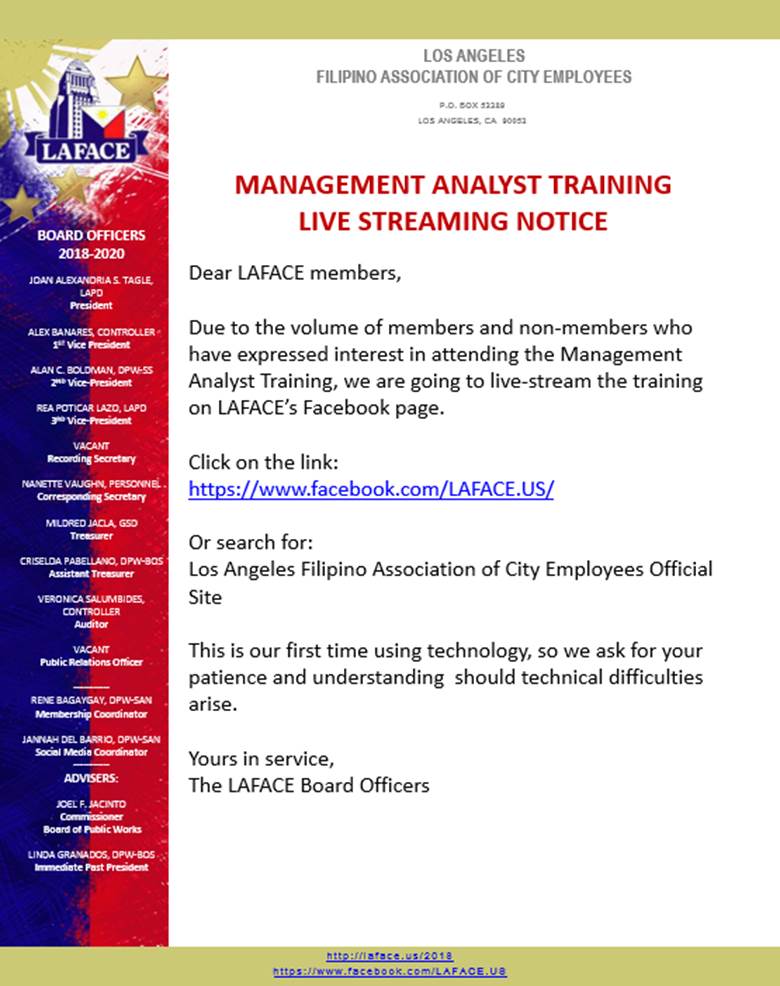 If you only want to purchase the booklet: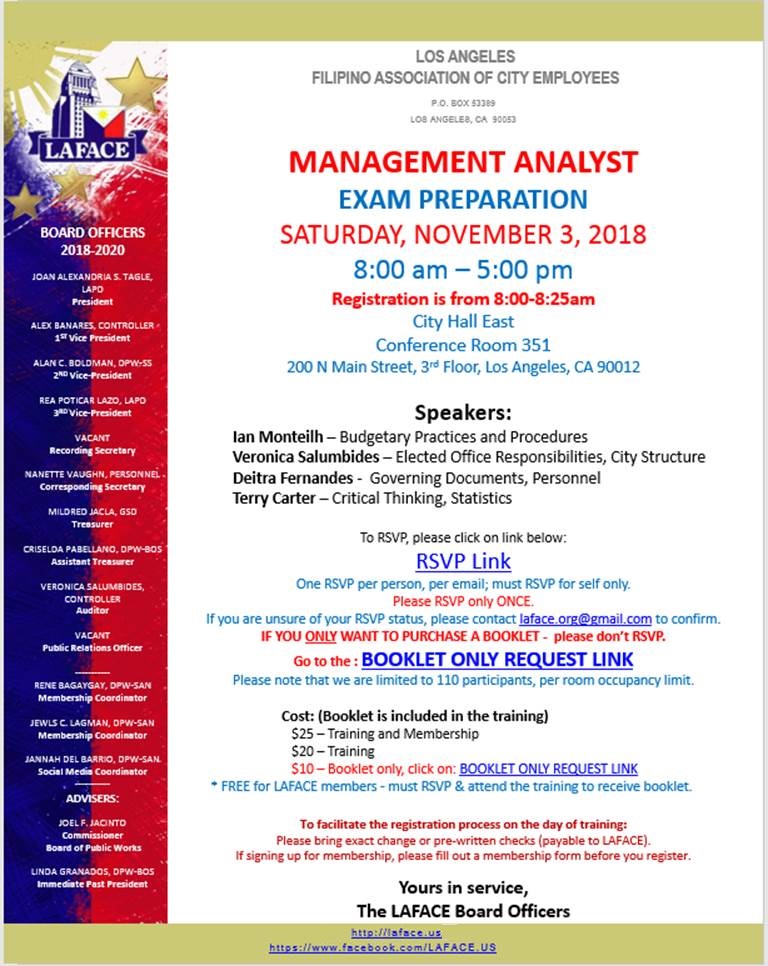 Dear LAFACE Members,
The Management Analyst Exam is coming up, and many of you are excited about preparing! LAFACE will hold its all-day Management Analyst Exam Preparation Training on Saturday, November 3, 2018. Please save the date.
A flyer with the location and the RSVP link will be sent out as soon as we have them finalized.
In the meantime, there is a lot to study!
Please start your review by reading up on the following resources, available on the intranet:
1.      Inside LA Rules and Policies:  
2.      Rules and Policies:
3.      City Charter and Admin Code:
4.      Municipal Code:
5.      Election Code:
6.      Mayor's Executive Directives:
7.      Council Rules:
8.      Basics on LA's Form of Government:  
9.      City Finance and Budget Information:  
10.   Personnel
11.   Statistics:
12.   Algebra Basics and Arithmetic:
13.   Reading Comprehension:
Thank you!
Yours in Service,
LAFACE Board Officers