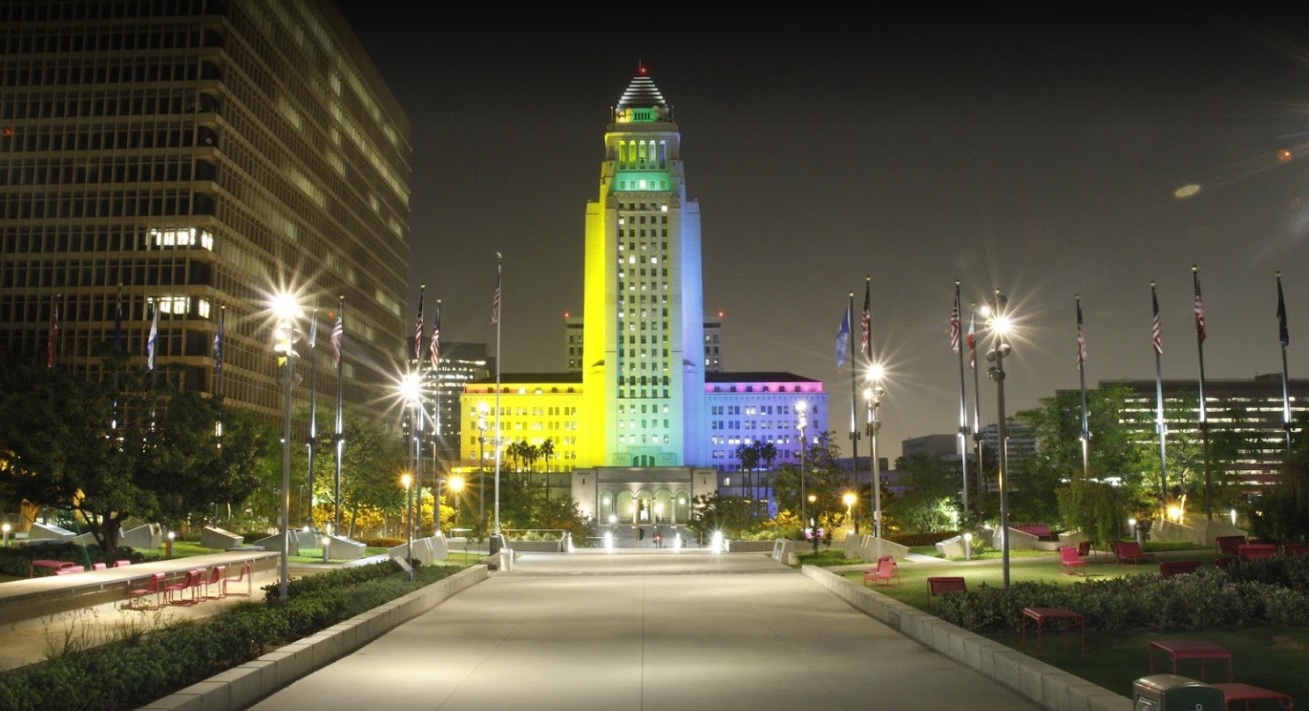 LAFACE Objectives

To extend assistance to any organization in promoting the economic, social, cultural, and educational advancement of Filipinos in the community.

To foster the advancement of Filipinos and other minorities in City service and in other fields and shall cooperate with other minority groups towards achieving this goal.

To view details, click this link: LAFACE Statement of Policies and Objectives
Please always check our Announcements Page if we have something NEW to share...

FAHM 2022 Photos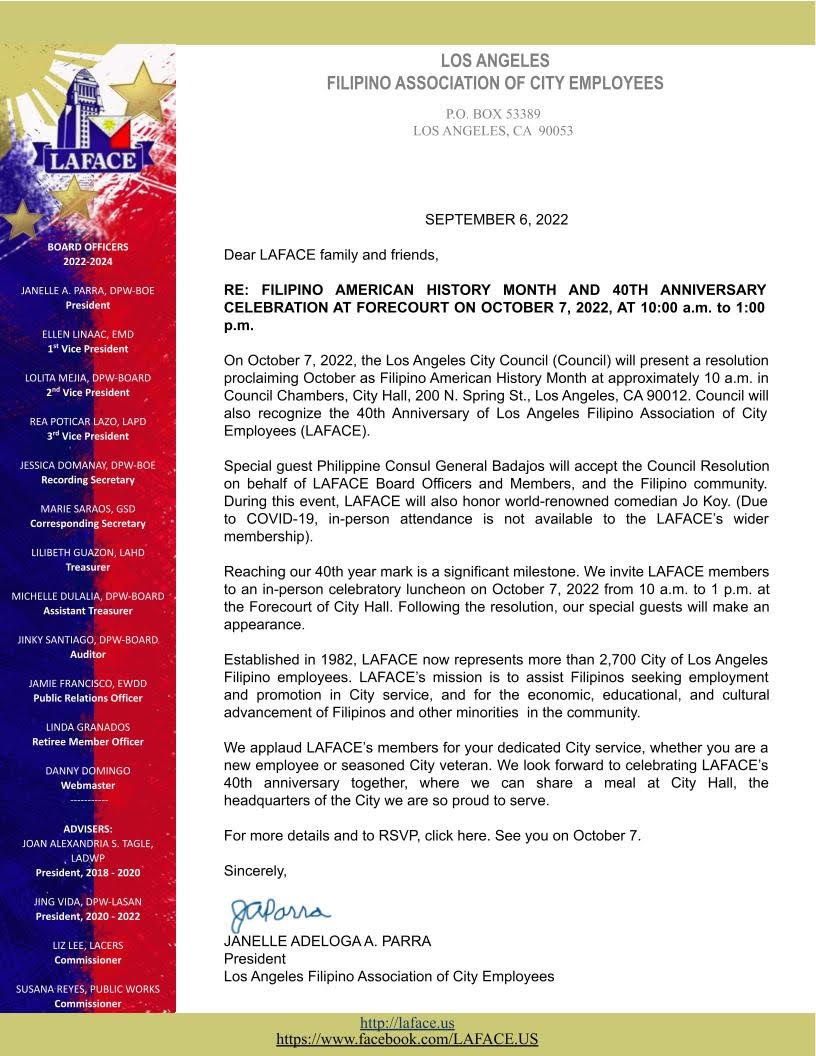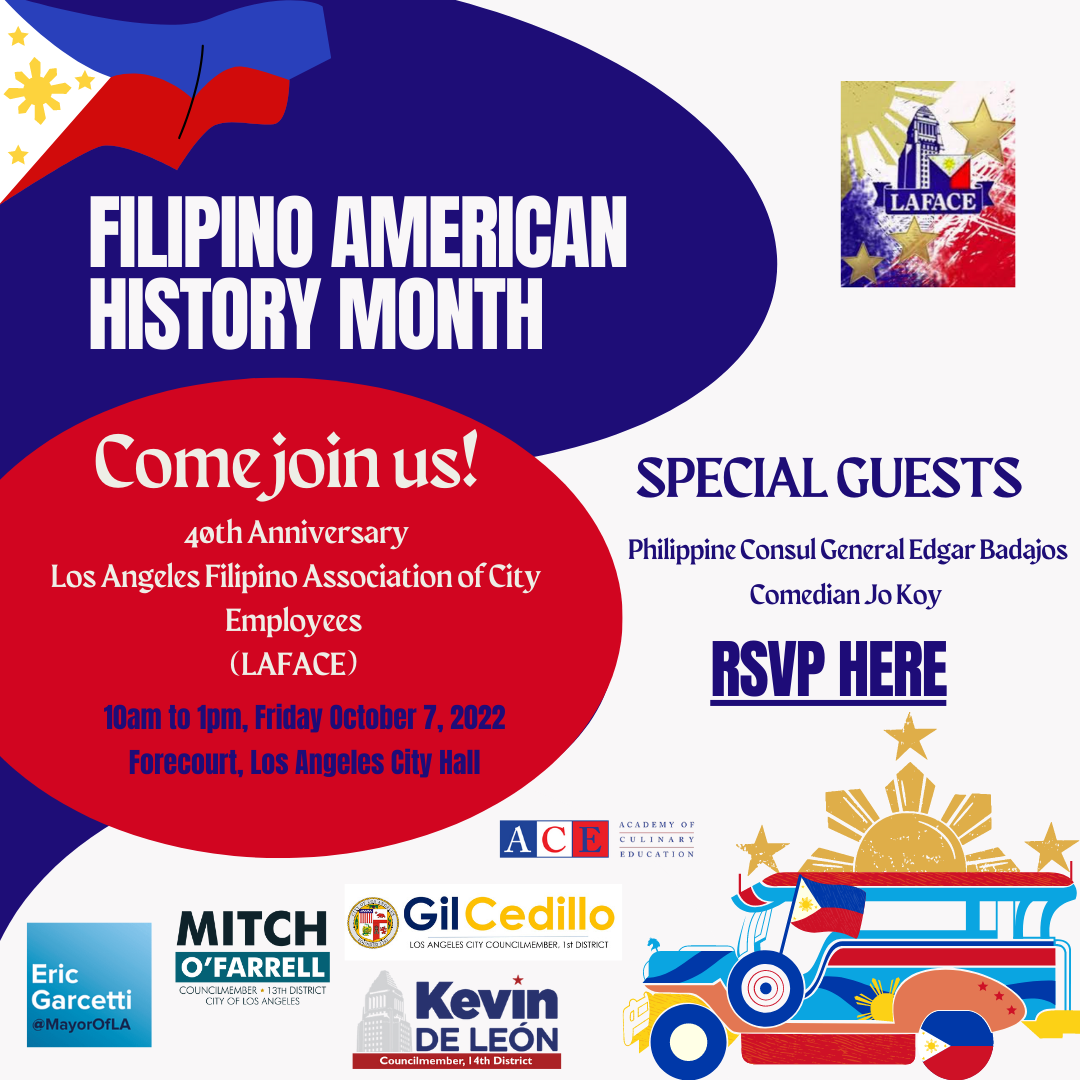 It's time to meet LAFACE family and friends! 
Save the date and 
RSVP ASAP
 due to limited space. Please include the LAFACE member in the count of attendees per group. Please click 
here
 for the form.  
What:  LAFACE Picnic and Potluck. Prizes, games and free food! Board and General Membership Meeting.
Where: Rio de Los Angeles State Park, 1900 San Fernando Road. Los Angeles, CA 90065
When: 11AM to 4PM, Saturday August 27, 2022. 
Your fun spirit, family and guests, chairs, umbrella, if possible your own utensils and cups (LAFACE is environmentally-friendly and helps the City in its ZERO WASTE goals). Park splash pad may be open. For water fun, change of clothes is recommended. 
(NEW INFO!) Prizes:
Do you have brand new or unused items that you want to declutter from your home? Please bring them to the LAFACE picnic to donate as prizes! No need to wrap the gifts, as winners can select which prize they want. Any items not selected can be reclaimed by the donor or donated to a local charity. 
Picnic Photos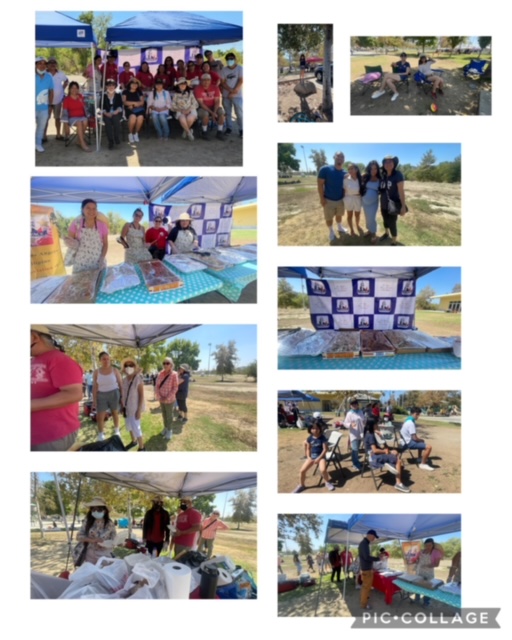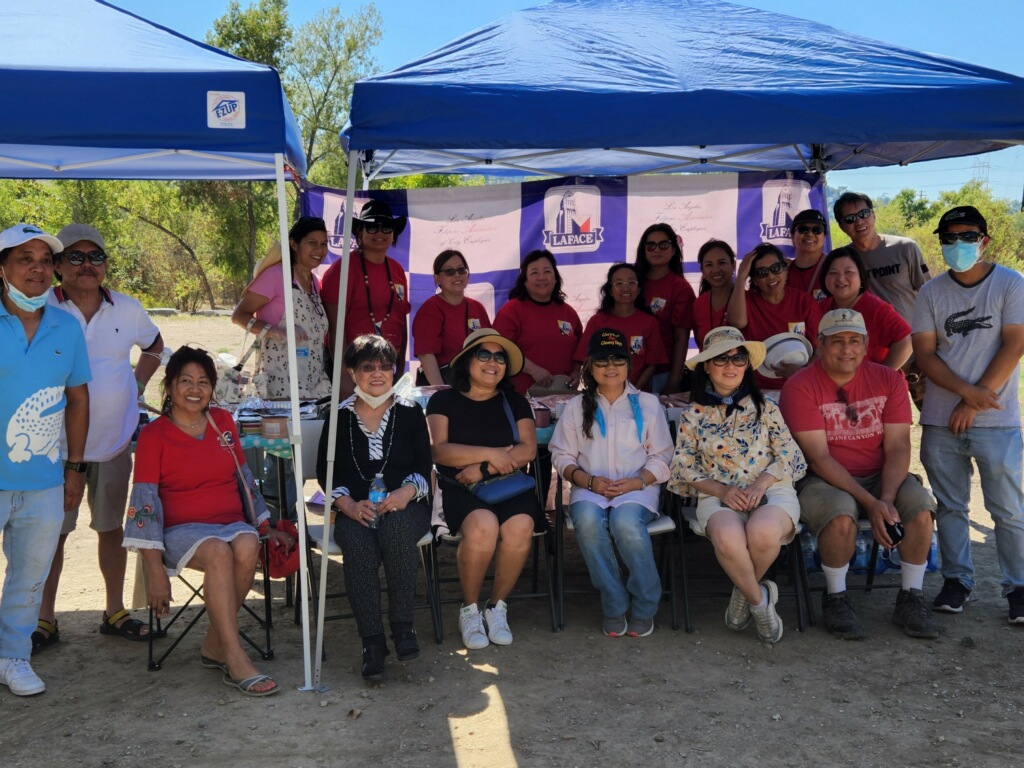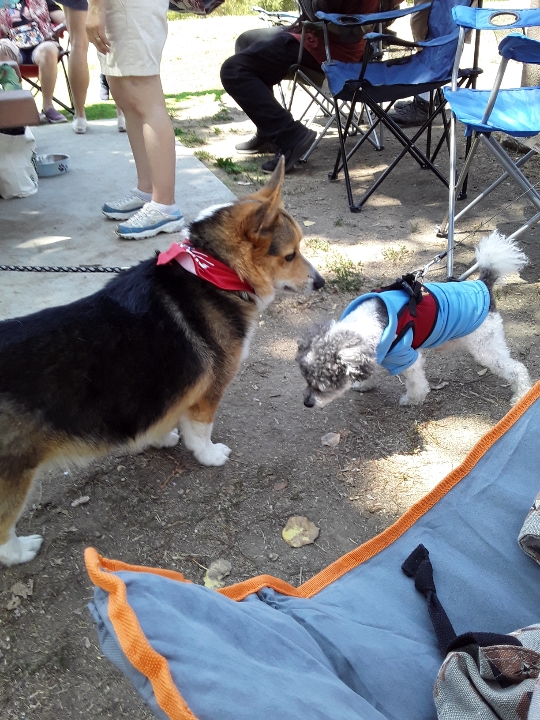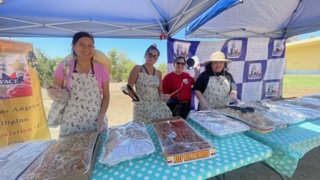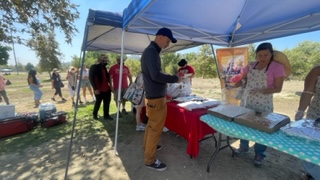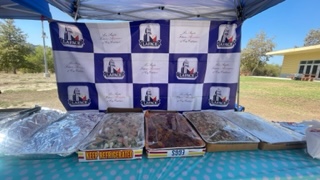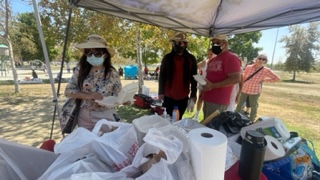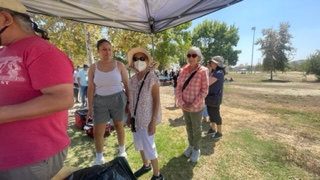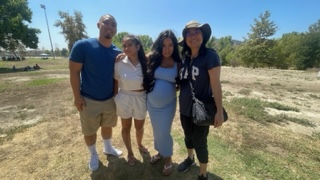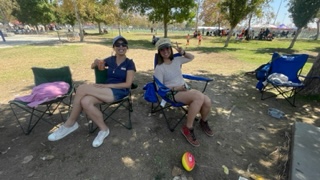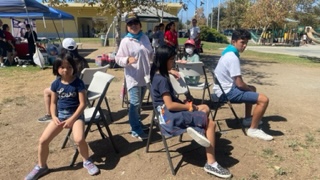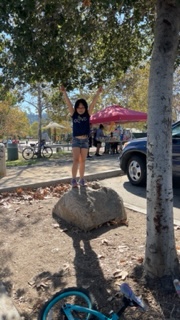 July 2, 2022
Dear LAFACE family,
Happy 4th of July weekend! I am grateful for this opportunity to serve as your President. I also look forward to representing LAFACE, working with LAFACE Board Officers and Advisers, and members in achieving our goals for 2022-2024.

First, I would like to thank the 2020-2022 LAFACE Board for their hard work and dedication the past two years during an unprecedented time of COVID outbreak. Thank you to Immediate Past President Jing Vida and 21 other past presidents who have paved the way for me!

I would like to welcome and introduce my team, your 2022-2024 LAFACE Board and Advisers.
1st Vice President Ellen Linaac
2nd Vice President Lolita Mejia
3rd Vice President Rea Lazo
Recording Secretary Jessica Domanay
Corresponding Secretary Marie Saraos
Treasurer Lilibeth Guazon
Assistant Treasurer Michelle Dulalia
Auditor Jinky Santiago
Public Relations Officer Jamie Francisco
Retiree Member Officer Linda Granados
Adviser Jing Vida
Adviser Joan Tagle
Adviser Liz Lee
Adviser Susana Reyes

Please check out the LAFACE website and get to know them. Say "hi" or "hello" when you see them and introduce yourself. Together we thank you and look forward to serving our organization and your needs.

Looking ahead, we plan to celebrate our 40th anniversary combined with our celebration of the Filipino American Heritage Month in October! As we strive to bring in more seminars and webinars to prepare you for your next promotion, to provide you tips and insights on financial wellness, we also aim to increase membership by two folds, from 400s to 800s, by 2024.

In the next couple of weeks, you will see a "looking ahead" section in the LAFACE website to give you an opportunity to plan ahead, stay engaged, and participate. Mark your calendars! Let's collaborate! Reach out to the Officer Chair of the event and volunteer if you can.

I joined LAFACE in 2019. Through LAFACE, I have gained valuable information and attended training sessions that have furthered my career. I have also built an incredible network of friends in departments throughout the City. I hope that LAFACE can also provide you with connections and contribute to your ascension through the City ranks. I hope to see you in our future events, and I look forward to these opportunities to meet you and get to know you better!

Mabuhay!



Janelle Adeloga A. Parra

FY 2022-2023
June 26, 2022 – Induction
July 7, 2022 – 1st LAFACE Board Meeting
July 20, 2022 - LAFCU Turnover, LA Mall Branch, Wed-7/20 @ 2:30 pm
August 4, 2022 – Board Meeting
August 27, 2022 - Picnic
September 1 – Board/Advisers Meeting
September 10, 2022 - Sr Admin Clerk - (9/6/2022  Materials)
October 6, 2022 – Board Meeting
October 7, 2022 – FAHM / 40th Anniversary
November 3, 2022 – Board Meeting
November 5, 2022 – Financial Wellness
December 1, 2022 – Board/Advisers Meeting
December10, 2022 – Holiday Party
January 5, 2023 – Board Meeting
January 14, 2023 - Programmer Analyst (1/9/2023 Materials)
January 21, 2023 – Financial Wellness
February 2, 2023 – Board Meeting
March 2, 2023 – Board/Advisers Meeting
April 6, 2023 – Board Meeting
May 4, 2023 – Board Meeting
May, 2023 - AAPI
May, 2023 - Hang Black
June 1, 2023 – Board/Advisers Meeting
June 12, 2023 - Independence Day

OFFICERS 2022-2024
President - JANELLE A. PARRA, DPW-BOE
1st Vice President - ELLEN LINAAC, EMD
2nd Vice President - LOLITA MEJIA, DPW-BOARD
3rd Vice President - REA POTICAR LAZO, LAPD
Recording Secretary - JESSICA DOMANAY, DPW-BOE
Corresponding Secretary - MARIE SARAOS, GSD
Treasurer - LILIBETH GUAZON, LAHD
Assistant Treasurer - Vacant
Auditor  - JINKY SANTIAGO, DPW-BOARD
Public Relations Officer - JAMIE FRANCISCO, EWDD
ADVISERS:
JOAN ALEXANDRIA S. TAGLE
, LADWP
President, 2018 - 2020
JING VIDA
,  DPW-LASAN
President, 2020 - 2022
LIZ LEE
, LACERS
Commissioner
SUSANA REYES
, PUBLIC WORKS
Commissioner