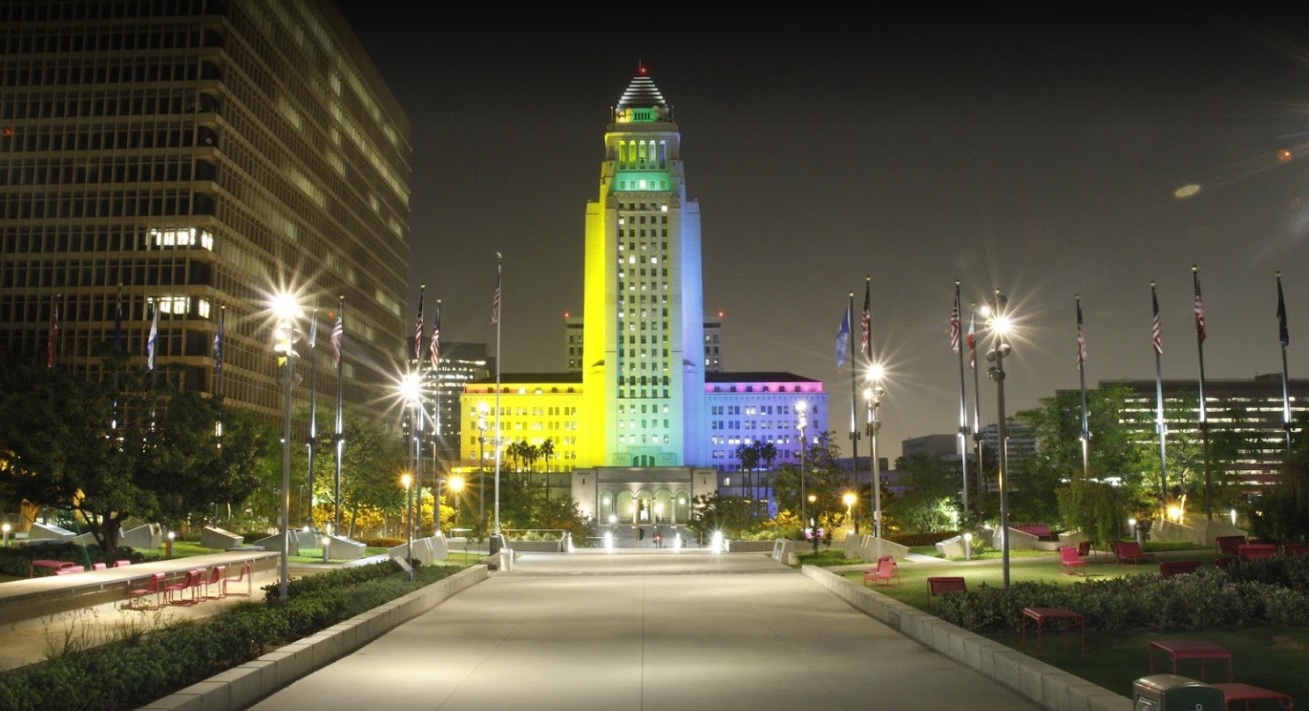 LAFACE Objectives

To extend assistance to any organization in promoting the economic, social, cultural, and educational advancement of Filipinos in the community.

To foster the advancement of Filipinos and other minorities in City service and in other fields and shall cooperate with other minority groups towards achieving this goal.

To view details, click this link: LAFACE Statement of Policies and Objectives
  Watch Mayor Eric Garcetti's greeting to FAHM!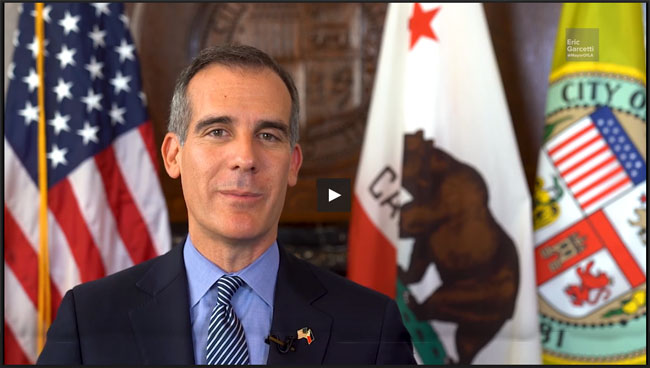 Dear LAFACE Members,
Please join us at the Council Confirmation Hearing for Jessica Caloza as Public Works Board Commissioner.
Tuesday, March 19, 2019 at 10:00am
Council Chambers, 3rd Floor
Los Angeles City Hall
Yours in service,
LAFACE Board Officers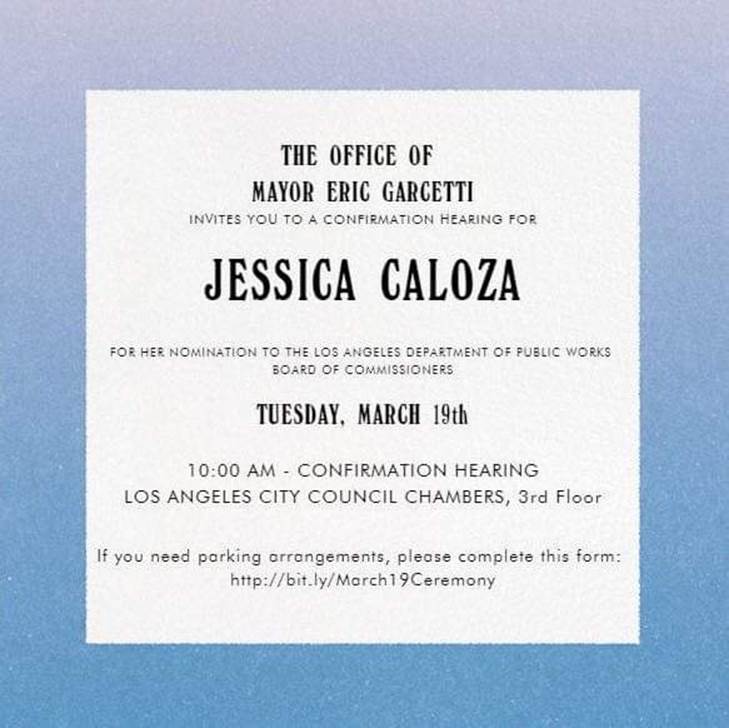 Contemplating your career and looking for exciting, rewarding work that benefits the City?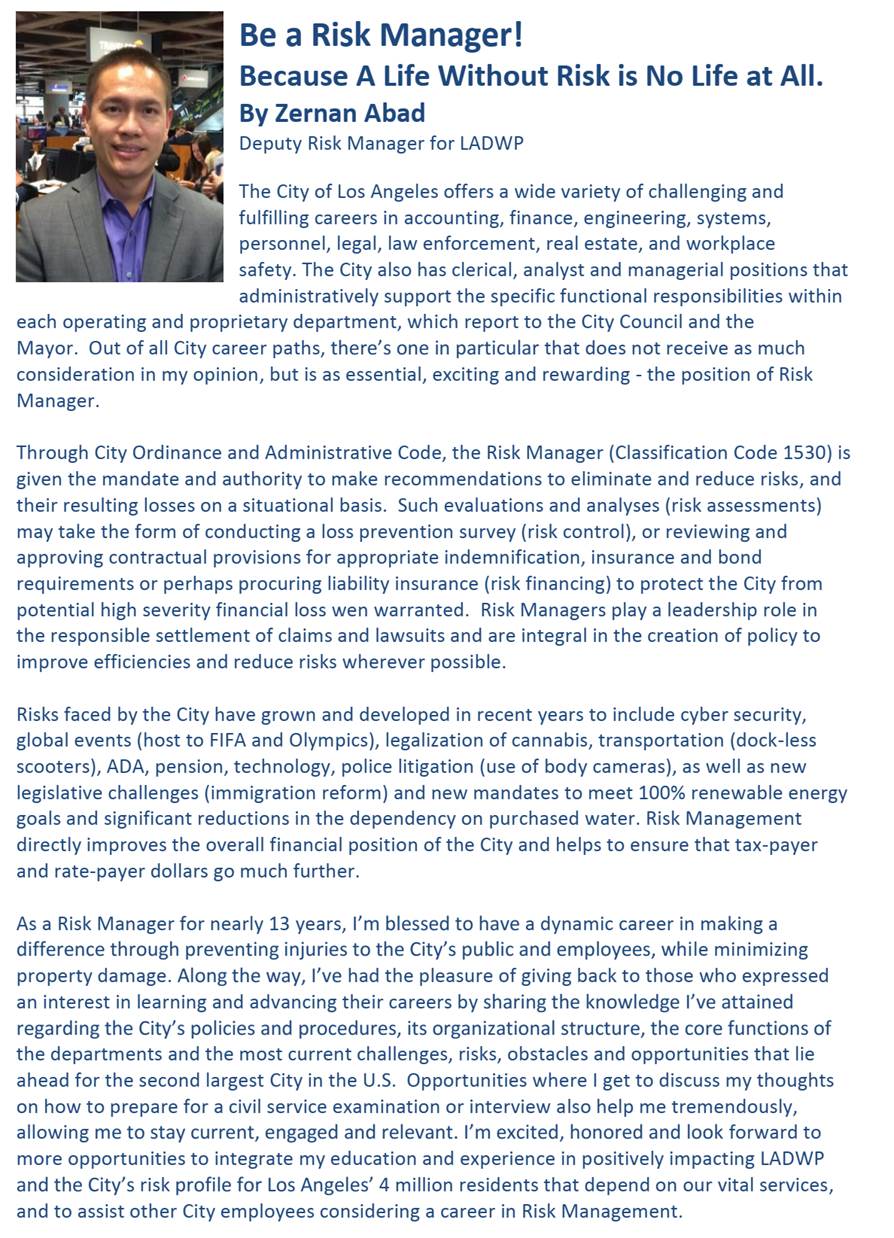 View  the 1530 Risk ManagerJob Bulletin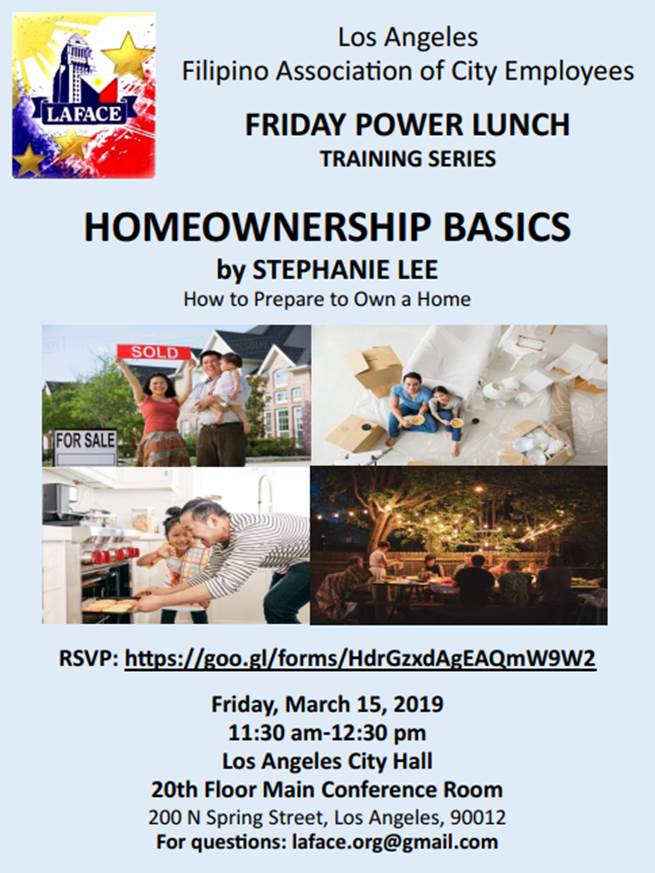 RSVP: https://goo.gl/forms/HdrGzxdAgEAQmW9W2    
Questions: This email address is being protected from spambots. You need JavaScript enabled to view it.