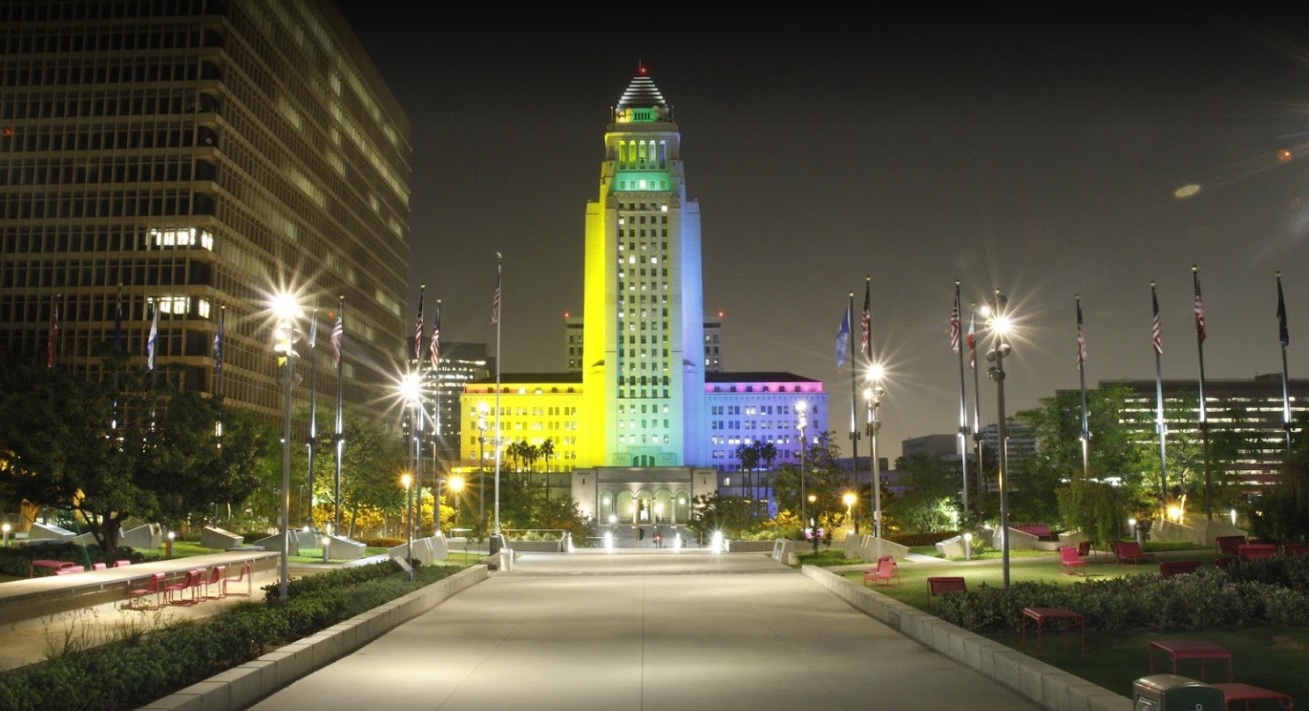 LAFACE Objectives

To extend assistance to any organization in promoting the economic, social, cultural, and educational advancement of Filipinos in the community.

To foster the advancement of Filipinos and other minorities in City service and in other fields and shall cooperate with other minority groups towards achieving this goal.

To view details, click this link: LAFACE Statement of Policies and Objectives
Please always check our Announcements Page if we have something NEW to share...
  Watch Mayor Eric Garcetti's greeting to FAHM!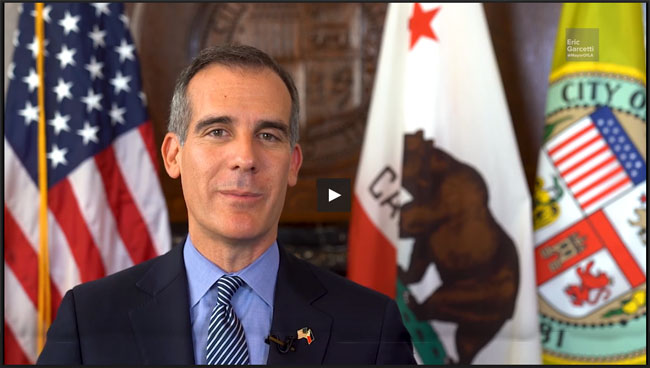 Dear LAFACE family and friends,
In its steadfast show of support, the City Council, led by CD 13 Councilmember Mitch O' Farrell presented a resolution for the 2021 October Filipino American History Month, together with CD 14 Councilmember Kevin De Leon and CD 1 Councilmember Gil Cedillo on Tuesday, October 19, 2021.
On behalf of LAFACE President Jing Vida, our Board officers and all our members, Vice-President Janelle Parra acknowledged and honored the event with heartfelt remarks about the occasion, the 50th anniversary of the beginning of the Filipino American movement, the former LAFACE President Ruby De Vera, who passed away Jan. 31, 2021, and the frontline nurses who continue to brave the Covid-19 pandemic's devastation and save many lives.  
PWB Commissioner Jessica Caloza and DWP Board VP Commissioner Susana Reyes were in attendance.  Watch the Council presentation and click forward to 2:02:30 for Janelle's remarks.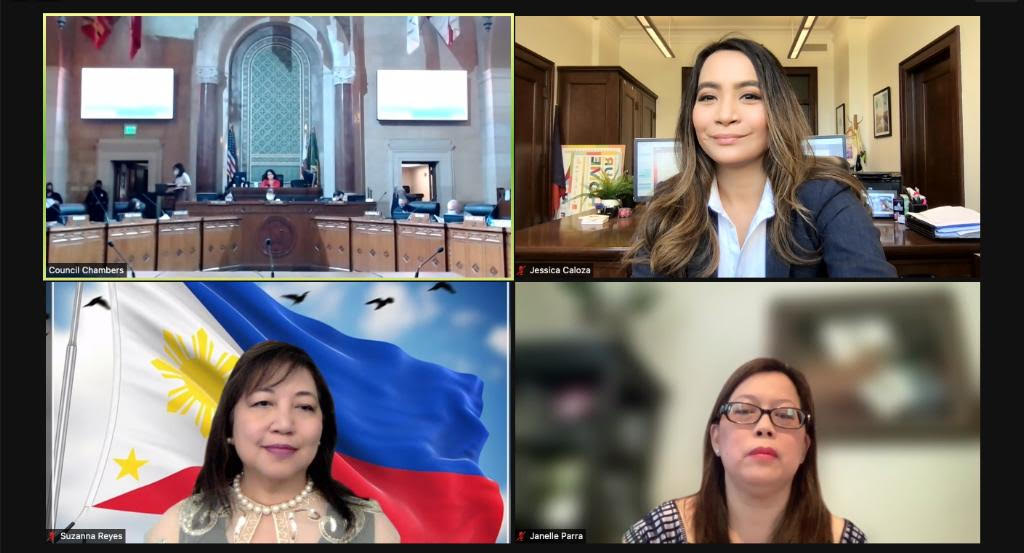 To honor Ruby de Vera, CD 14 will dedicate Caspar and Merton Streets in Eagle Rock as Ruby De Vera Square. on Friday, October 29, 2021, 8 - 9 a.m.  Please join former Commissioner Theresa De Vera, daughter of Ruby in this dedication.  https://m.facebook.com/events/s/ruby-de-vera-square/915154452744958/
Prepared remarks below (In the actual live remarks, Ruby De Vera and the nurses were honored in conjunction with the Council members' presentations). 
Good morning Honorable Council members, Public Works Board Commissioner Caloza, DWP Board Vice President Commissioner Reyes and distinguished guests. My Name is Janelle Parra, Vice President of LAFACE, the Los Angeles Filipino Association of City Employees.
I would like to thank the Council for commemorating the 2021 Filipino American History Month, as nationally recognized by the 111th US Congress. 
People have marked this occasion as a Heritage Month but it is History month.  Heritage is to celebrate the cultural traditions handed down to us by our ancestors. History is about the events and the people who paved the way for all of us, impacting our lives mostly for the better.  Civil rights leaders, revolutionary and pioneering leaders made history.
As stated in the resolution and in the remarks today, 50 years ago marked the beginning of the Filipino American movement.
For over 50 years, Filipino American YOUNG organizers, from Los Angeles to New York, formed hundreds of groups all over the country to sustain the FIGHT for WHAT IS RIGHT.
We at LAFACE, PROUDLY HONOR all those who made history, like Farmworker Rights Leader LARRY ITLIONG during the 1960s and today in 2021, the FIRST Olympic Gold Medalist and weightlifter Hidilyn Diaz, and Journalist Maria Ressa, the first Filipino-American to WIN the NOBEL Peace Prize.
They pushed the limits. They inspire. LAFACE honors all the courageous people who make this world a better place and those following their footsteps to MAKE HISTORY.
On behalf of Jing Vida, LAFACE president, our Board officers and the 4,000 Filipinos serving the City, I thank Mayor Garcetti and the Council, especially CD 13 Council member Mitch O'Farrell, Special Council Aide William Ayala, CD 1 Council member Cedillo, and Communications Director Conrado Terrazas Cross, and CD14 Council Member Kevin De Leon for recognizing the 2021 FilAm History Month and our community. MABUHAY! Maraming Salamat.
Dedicated to the advancement of City Employees 
since 1982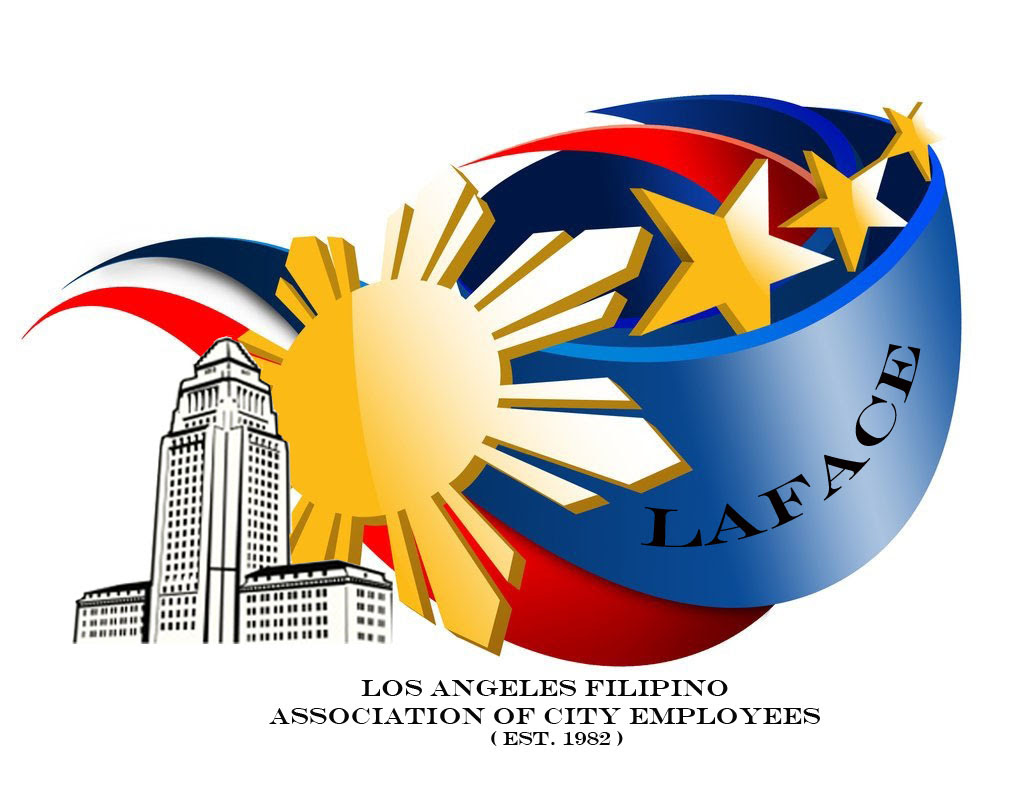 Dear LAFACE family and friends:
LAFACE will hold its
Management Asst Exam
preparation webinar on
Saturday, October 30, 2021, 8:30 am to 12:30 pm.
Click the
RSVP link here
 to register for the class, featuring LAFACE speakers with more than 60-year combined City knowledge and experience.
LAFACE membership required.  Click here to apply.
Let your family and friends know outside the City of this entry-level exam in the Management classification series.  
LAFACE Board
Dedicated to the advancement of City Employees 
since 1982

Dear LAFACE Family and Friends,
Please join us in celebrating LAFACE's 2021 Scholarship Awardees!
Congratulations to our Awardees: 
Isabella Bernaldo (Immaculate Heart High School) , Samiah Davis (Prairie View, A&M University), who was unable to join us, Jamie Fetters (Cal State University, Northridge), Clarisse Guevarra (Chapman University), Alexi Medinilla (Cal State University, Los Angeles), Danielle Villa- Agustin (University of California, San Diego)
.  
Click and Visit the Facebook Post 
The LAFACE scholars, their parents, one of whom must be a LAFACE member for at least more than a year to qualify and apply, the evaluators and LAFACE officers, gathered during a Luncheon presentation on Saturday, August 28, 2021 at Little Tokyo's The Noypitz Bar and Grill.  Each scholar received an award of $500 each.  Jing Vida, President and Rea P. Lazo, Vice-President and Scholarship Committee Chair, announced the winners and led the event. In tandem with Lazo, Co-Chair And 1st Vice President Janelle Parra coordinated the 2021 Scholarship program.
For their required essays, this year's applicants were asked to write about racial equity.  They also must submit an application, letters of recommendations and school transcript.  One of the evaluators Sally Anderson (retired LAFACE member And LAPD Sr Personnel Analyst said the essays were "well thought out and impressive."  See one of the Essays below by Jamie Fetters. The event highlighted one of LAFACE's goals of helping nurture  and promote careerwise, not only Filipino American city employees, but also the next generation, LAFACE members' children through its Scholarship program.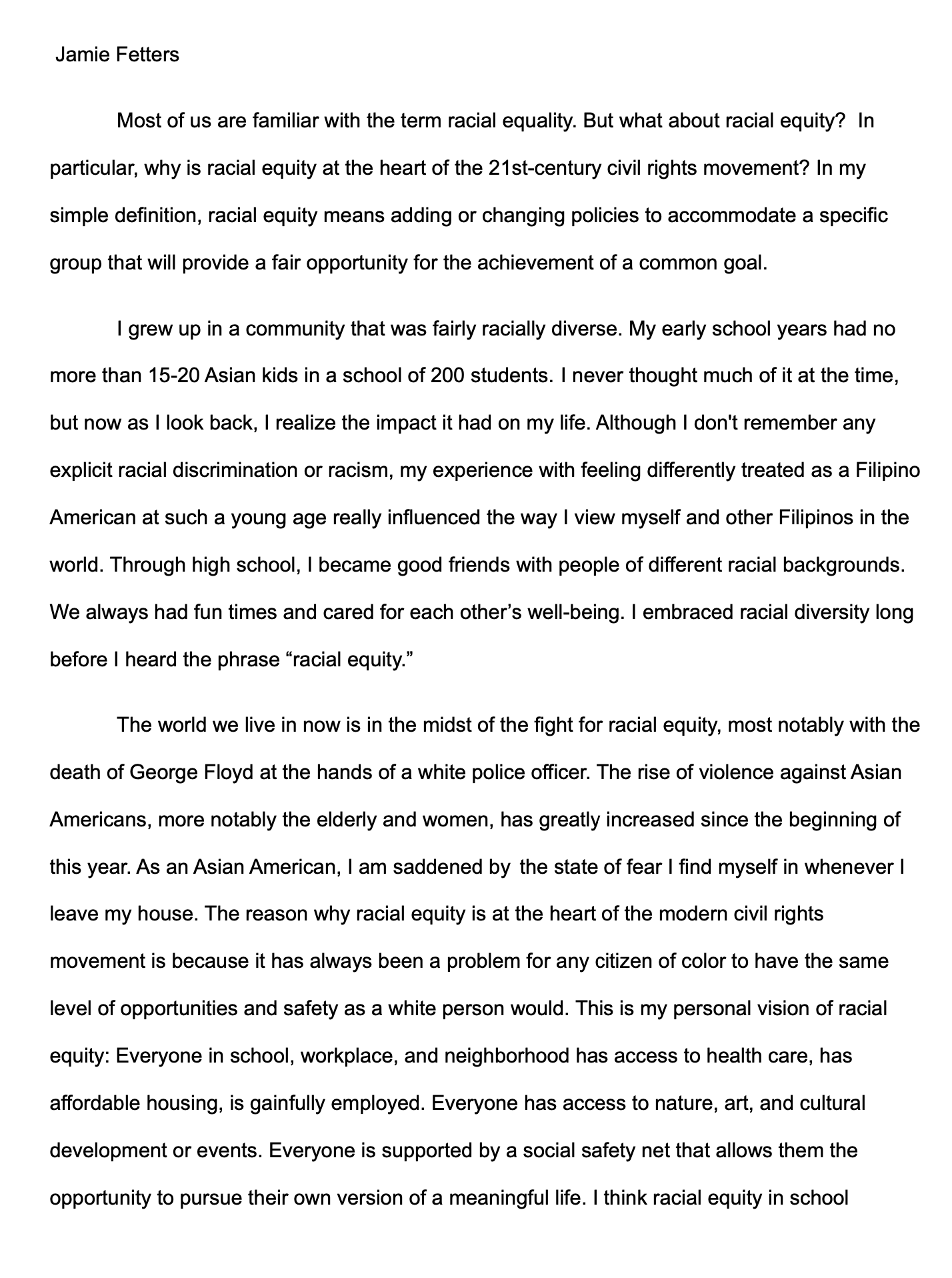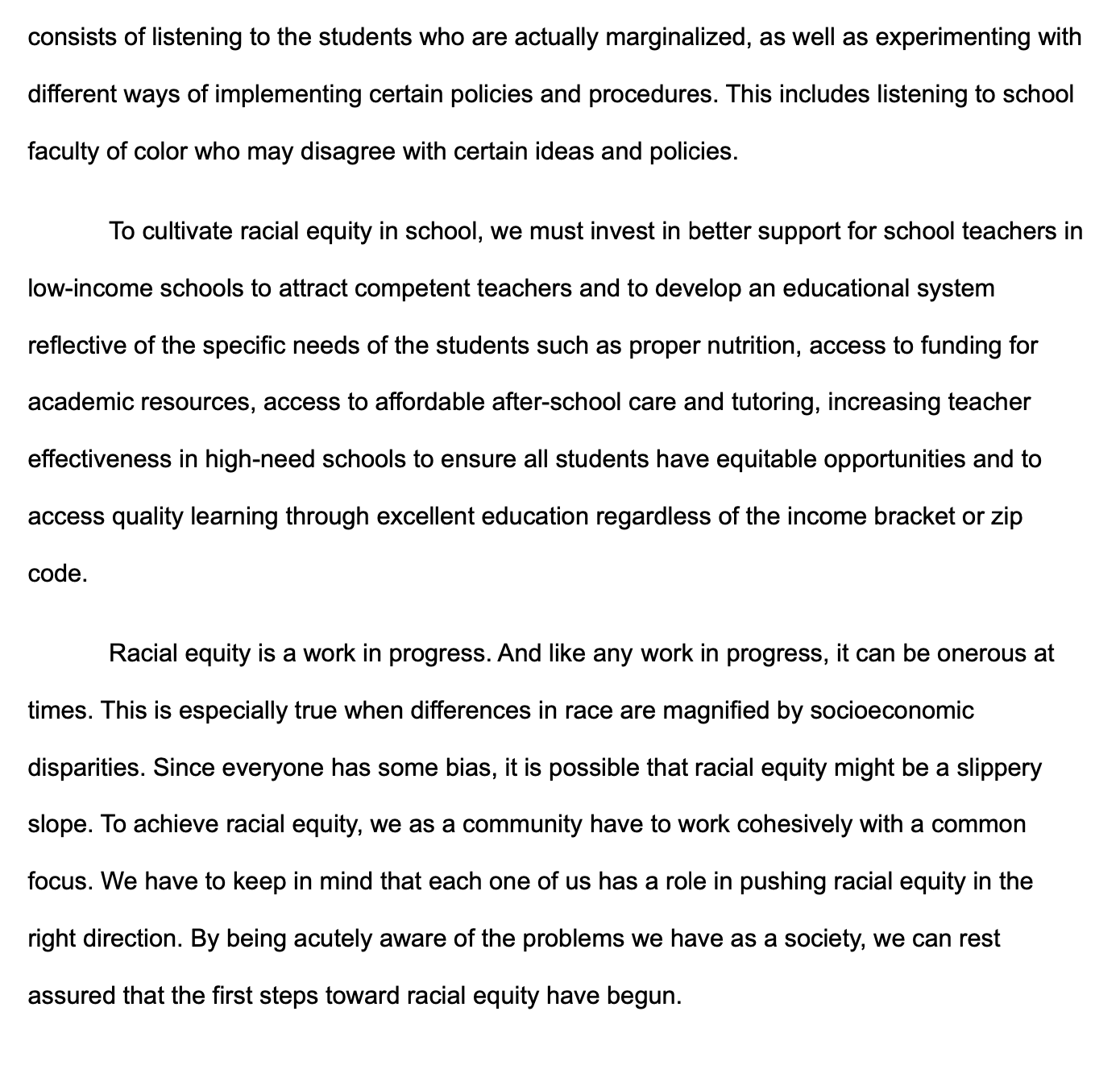 Stay tuned for more LAFACE announcements, Management Assistant/Analyst seminars, the October Filipino American History Month and the 2022 Scholarship Application Opening in Spring.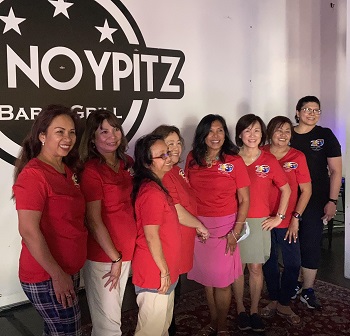 Please click photo below for our Picnic Gallery Slideshow