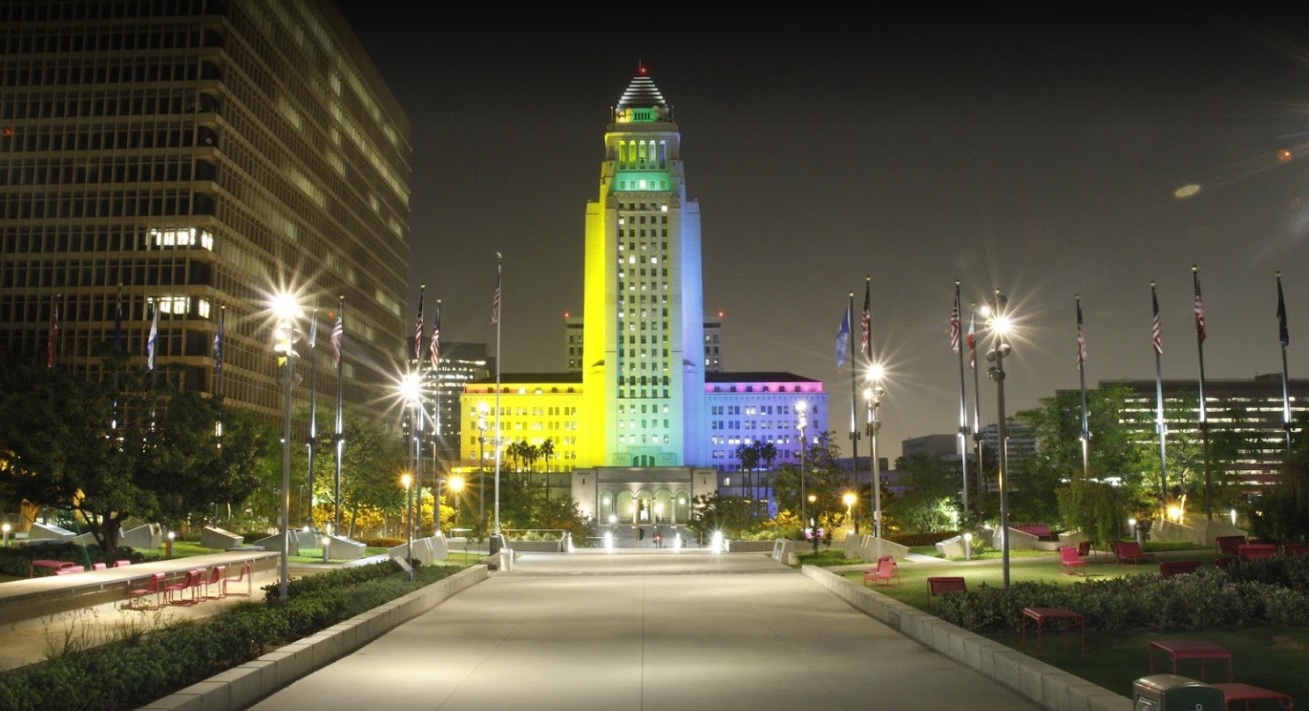 LAFACE Objectives

To extend assistance to any organization in promoting the economic, social, cultural, and educational advancement of Filipinos in the community.

To foster the advancement of Filipinos and other minorities in City service and in other fields and shall cooperate with other minority groups towards achieving this goal.

To view details, click this link: LAFACE Statement of Policies and Objectives
Please always check our Announcements Page if we have something NEW to share...
  Watch Mayor Eric Garcetti's greeting to FAHM!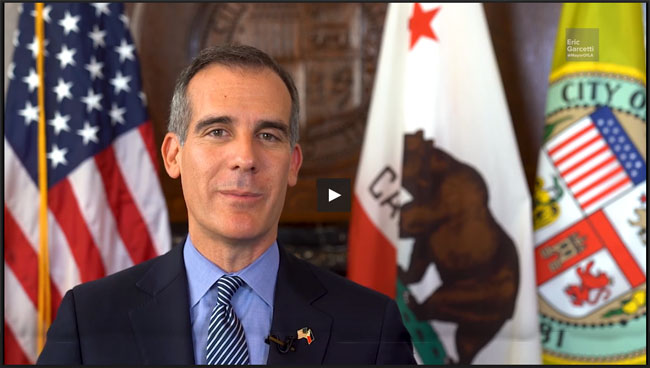 Dear Sir / Madam,
The Philippine Consulate General provides you a copy of the attached Public Announcement, informing Filipinos and Filipino-Americans residing in Southern California, Southern Nevada, and the State of Arizona, that the Consulate General will temporarily suspend its consular services starting Thursday, 19 March 2020, until further notice.
For emergencies, the Consulate General may be reached through the following contact details:
Travel Document: emergencyTD@philippineconsulatela.org
Assistance to Nationals: 

This email address is being protected from spambots. You need JavaScript enabled to view it.


Overseas Workers: 

This email address is being protected from spambots. You need JavaScript enabled to view it.


Inquiries: https://www.philippineconsulatela.org/contact-us-2
Hotline numbers: (213) 268-9990; (213) 269-7852
Assistance-to-Nationals: (213) 587-0758

For COVID-19 related Advisories, please access the following reliable links:
Philippine Consulate General in Los Angeles:
https://www.philippineconsulatela.org/advisory-on-the-2019-novel-corona-virus

Philippine Department of Foreign Affairs:  https://www.dfa.gov.ph/covid-19-advisories

U.S. State Department: https://travel.state.gov/content/travel/en/traveladvisories/COVID-19-Country-Specific-Information.html

U.S. CDC: https://www.cdc.gov/coronavirus/2019-ncov/travelers/index.html

The Consulate General strongly advises everyone to follow the guidelines issued by the U.S. government on preventing infection of the novel coronavirus.

We will appreciate it if you could forward this email and its attachment to your own network.

Thank you and stay safe.


Sincerely,

The Philippine Consulate General in LOS ANGELES


Philippine Consulate General
3435 Wilshire Blvd., Ste 550
Los Angeles, CA  90010
Tel. (213) 639-0980/ Fax (213) 639-0990
Website: www.philippineconsulatela.org
Passport - 

This email address is being protected from spambots. You need JavaScript enabled to view it.


Visa - 

This email address is being protected from spambots. You need JavaScript enabled to view it.


Dual Citizenship - 

This email address is being protected from spambots. You need JavaScript enabled to view it.


Registry - 

This email address is being protected from spambots. You need JavaScript enabled to view it.


Legal/Notarials - notarials_pcgenla@earthlink.net
--

Best regards,
Joan Alexandria S. Tagle, President
LAFACE
Yours in service,
LAFACE Board Officers

Dear LAFACE Family,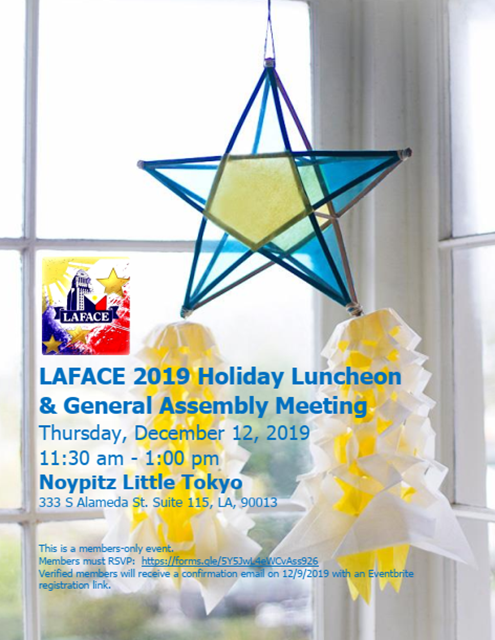 Please note that this event is for members only. 
Members must RSVP at: https://forms.gle/5Y5JwL4eWCvAss926
Upon membership verification, verified members will receive a confirmation email on 12/9/2019 with an Eventbrite link to register for and print a ticket.
Make sure to bring your ticket, along with your appetite and holiday cheer to the event!
See you there!
Be well,
LAFACE Board Officers

Dear LAFACE Family,
We have a lot of great events lined up if social distancing will be lifted!
Please make sure to save the dates, and join us! Flyers and details to follow.
April - Mailing of nomination forms for Election of New Board
Saturday, May 2 - picnic and selection of officers
Friday, June 12 - Independence Day
Tuesday, June 30 - Installation of new officers, 
                            Party (Goodbye Party of Current Board)
This is for your information only so you're in the know and could be subject to change.
Yours in service,
LAFACE Board Officers