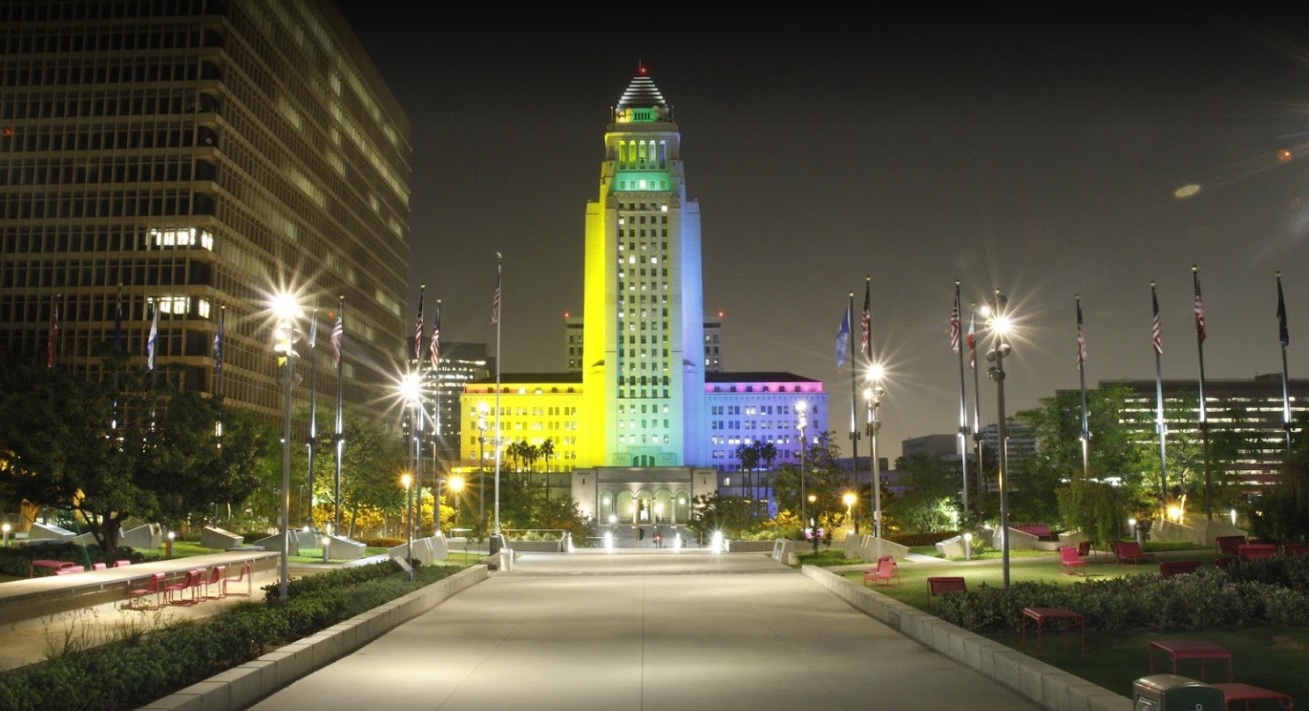 HISTORIC FILIPINOTOWN Eastern Gateway Unveiling on December 11
An INVITATION from Commissioner Caloza to all our LAFACE members, City friends and community supporters.
Click on the link below to join this momentous event in the Historic Filipinotown, CD 13, City of LA.
---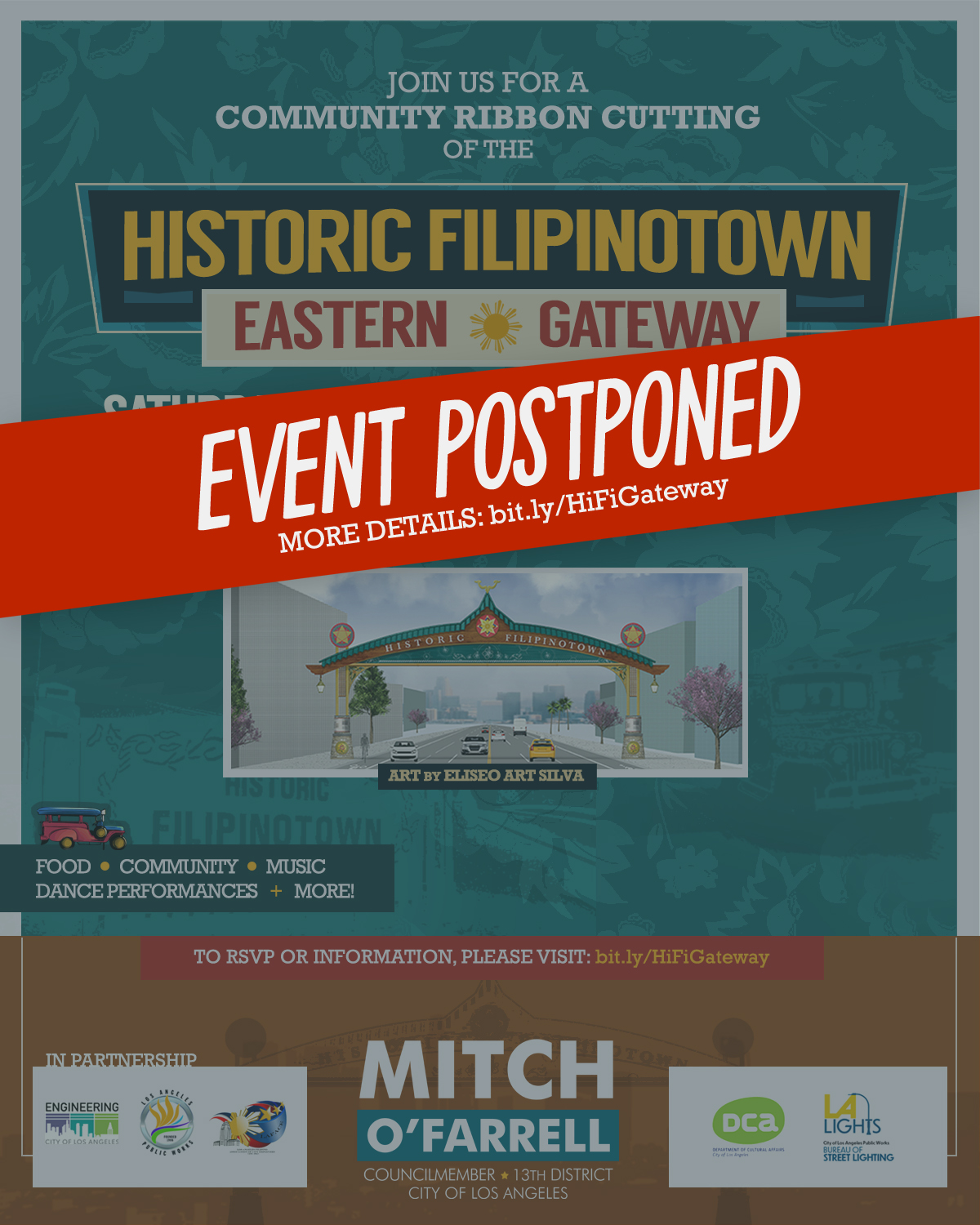 Unfortunately, due to unforeseen challenges related to labor and supply chain issues affecting our nation and world, the Historic Filipinotown Eastern Gateway project will be delayed. 
The event originally scheduled for Saturday, December 11th will be postponed to a later date.
Since you RSVPed for the event, we will be sending you more information as it becomes available.
Please encourage friends and neighbors to visit bit.ly/HiFiGateway to receive updates.
Thank you for your patience and understanding.
The Historic Filipinotown Eastern Gateway will be the largest monument of its kind, and we will ensure a smooth outcome for this historical project.
--
Dear LAFACE Members,
Thank you for your interest and support in the Historic Filipinotown Eastern Gateway Community Ribbon Cutting.
Unfortunately, due to unforeseen circumstances related to COVID-19, there is a minor delay in the project. The community ribbon cutting will be postponed to Saturday, December 11th, 2021. More details are forthcoming.
We apologize for any inconvenience but we hope you can still join us for this momentous occasion to honor the largest Filipino American gateway in the country.
Thank you for your continued support!
Sincerely,
Commissioner Jessica M. Caloza

 Dear LAFACE family and friends:
LAFACE will hold its
Management Asst Exam
preparation webinar on
Saturday, October 30, 2021, 8:30 am to 12:30 pm.
Click the
RSVP link here
 to register for the class, featuring LAFACE speakers with more than 60-year combined City knowledge and experience.
LAFACE membership required.  Click here to apply.
Let your family and friends know outside the City of this entry-level exam in the Management classification series.  
LAFACE Board
Dedicated to the advancement of City Employees 
since 1982

Dear LAFACE members, friends and supporters
Below is LAFACE's upcoming events and announcements.*
Generously share far and wide to your City friends and families.
 *Save these dates. RSVP  asap where available.  Though we try our best to schedule, events may be cancelled or postponed due to extenuating circumstances.  
For LAFACE Benefits and Membership, please click here and submit asap to avail of the seminars and events. 

 
FEBRUARY 2021
Announcement of the OPENING OF LAFACE 2021 SCHOLARSHIP APPLICATION (

$500 grant awards

 for eligible High School, College and/or Community Service recipients)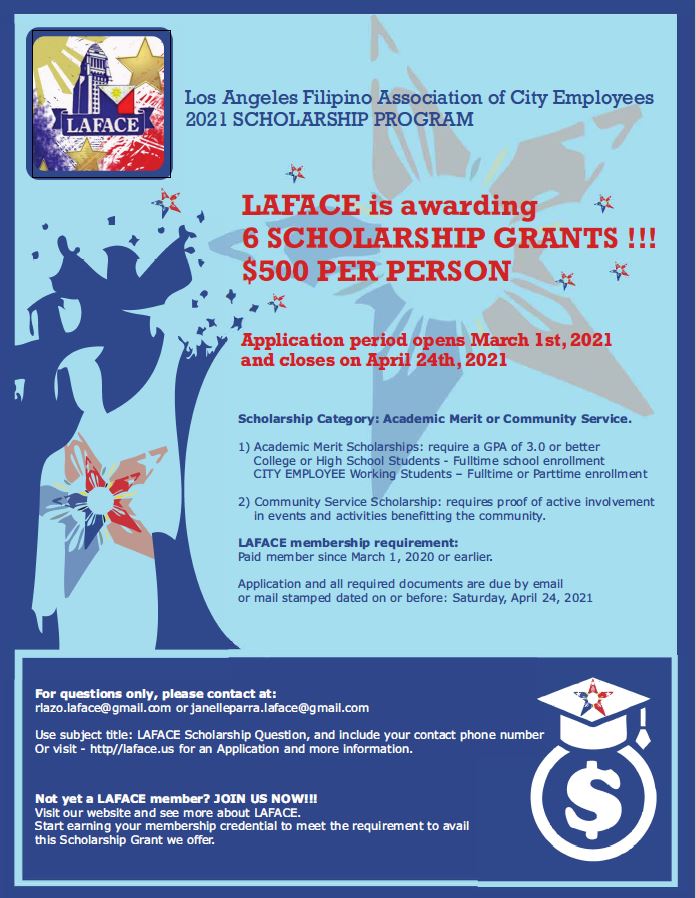 LAFACE Pensioners and Mentors Program - 

SIP Continuing Outreach 
APRIL 2021
Successful Job Interviews refresher training - Tentative
April 24 - Scholarship Application CLOSES
MAY 2021
May 6, 11:15 to 1 p.m. - Dealing with Difficult People Seminar
LAFACE General Membership PICNIC and Meeting - Tentative
JUNE 2021
June 9 - City/Council Acknowledgement Celebration of Philippine Independence Day
June 11 - Announcement of Scholarship WINNERS
June 12 - Philippine Independence Day
JULY 2021
Admin Clerk Exam Preparation Seminar
Management Assistant 

Exam Preparation Seminar