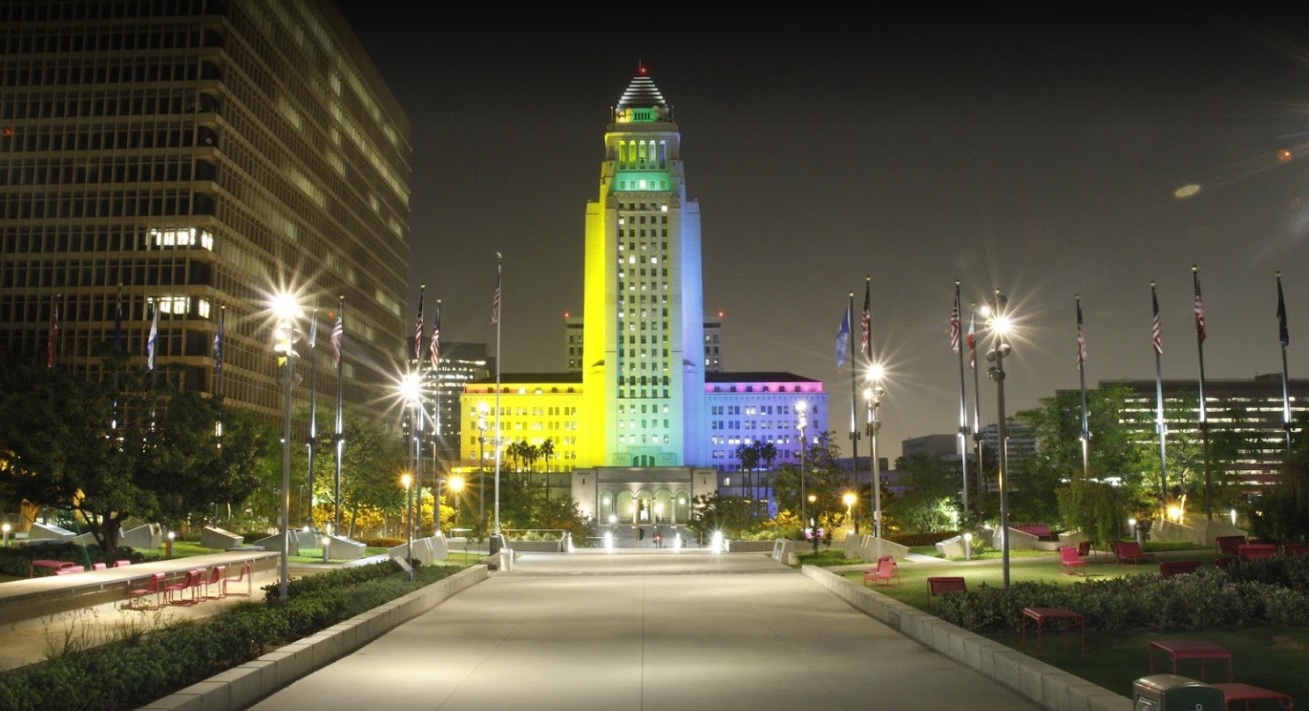 Dear LAFACE Family,
As a commitment to your financial health, we have partnered with Search to Involve Pilipino Americans (SIPA) to provide you financial training workshops to enhance your knowledge and skills to manage to assist you in reaching (and hopefully exceeding) your financial goals.
All workshops will be held at LA City Hall East, Room 351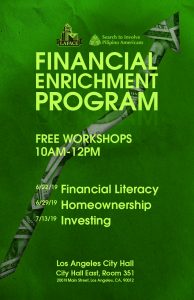 The workshops are open to the public so feel free to share the information.  Click here for more details:
https://sipacares.org/event/financial-enrichment-program
SIPA Contact:
Jennifer N. Taylor
(213) 382-1819 x105
This email address is being protected from spambots. You need JavaScript enabled to view it.
Yours in service,
The LAFACE Board Officers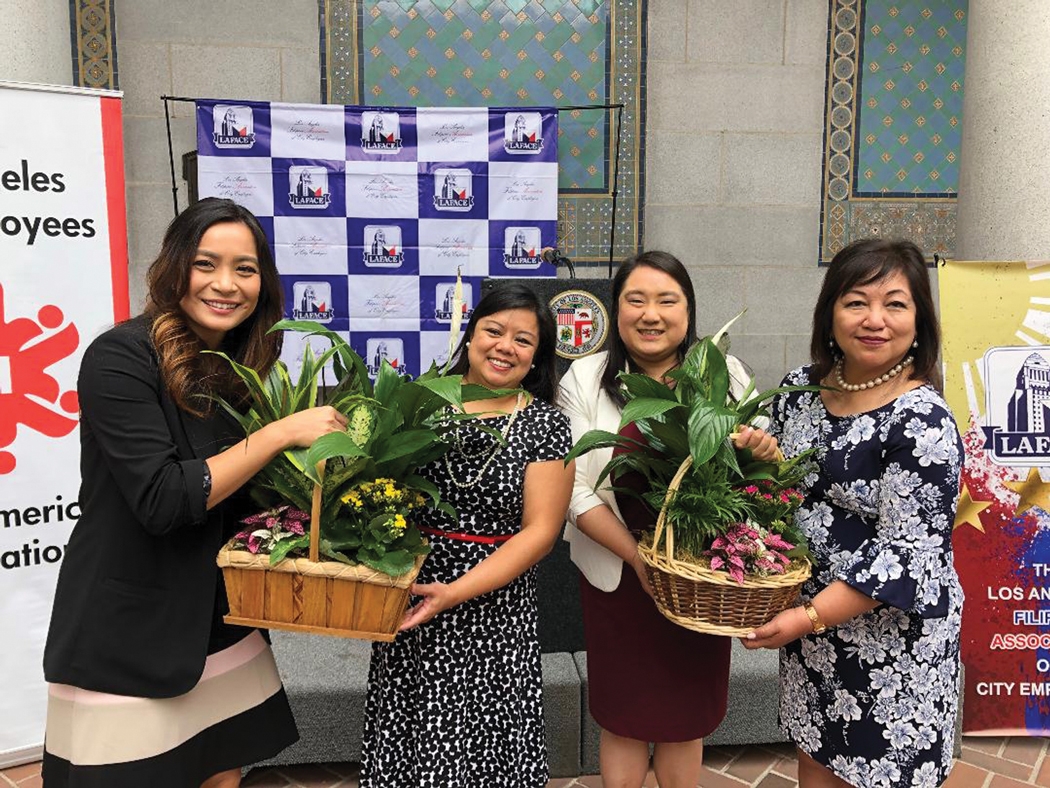 LA Board of Public Works Commissioner Jessica Caloza, LA Filipino Association of City Employees (LAFACE) President Joan Ria Tagle, LA City Employees Asian American Association (LACEAA) President Annie Chao, and LA Dept. of Water and Power Board Commissioner Susana Reyes attend a celebration at City Hall on Monday, June 17.
Two top-ranking Filipina American commissioners were honored during an event at Los Angeles City Hall on Monday, June 18.
The luncheon, organized by the LA City Employees Asian American Association (LACEAAA) and LA Filipino Association of City Employees (LAFACE), highlighted the recent appointments of Jessica Caloza to the city's Board of Public Works and Susana Reyes to the Department of Water and Power's board of commissioners. 
Joan Ria Tagle, president of LAFACE, and Annie Chao of LACEAAA, said that this event was put together to recognize the Asian American representation in these top LA positions. 
Both Caloza and Reyes are the first Filipinas to sit on either board. 
"It's hard to believe that with LAFACE and LACEAAA, we're still hearing 'first this, first that' so that's why it's so important to come together and acknowledge when we have representation at the highest levels," Caloza told attendees on Monday. 
Caloza, who was the director of scheduling for Mayor Eric Garcetti, was nominated for the position in February and confirmed a month later. 
In her remarks, she emphasized the importance of mentorship among Asian Americans and Filipino Americans "to make sure that more of us move up in these leadership positions."
Reyes, a public service veteran for 32 years, was nominated by Garcetti in April to join the Board of Water and Power Commission and was confirmed by City Council in early June.
She previously served as the director of LA Department of Water and Power's (DWP) Low-Income Customer Access, a position that helped ensure low-income ratepayers could access financial assistance, discounts, and rebates offered by the utility.
"I'm ready to embrace the tremendous responsibility that comes with it," Reyes said. "We just don't need more leaders, we need better leaders." 

Dear LAFACE Family,
Please join us on Wednesday, June 5, 2019, 10:15am -11:30am at City Hall Council Chambers as we proudly show our support for Los Angeles Filipino Association of City Employees'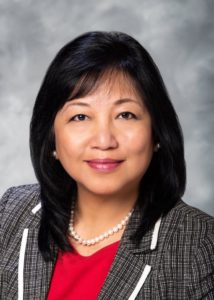 former advisor and dear friend, Susana M. Reyes, at her nomination hearing.
Susana will be the first Filipina American (and former LADWP Employee) to be appointed to the Board of Los Angeles Department of Water and Power (LADWP)- the biggest municipal utility in the nation!
On behalf of the Filipino Americans residents of the City of Los Angeles, and the Filipino Americans in City service, we thank Mayor Eric Garcetti for this important appointment that speaks volumes about women, specifically, women of color, in leadership roles in the City, and representation reflective of the city's richly diverse communities.
LAFACE wishes Susana the very best on her nomination! We are so very proud of her, and know she will do a phenomenal job as Commissioner!
Let's all be there to cheer her on, and show our full support!
Yours in service,
The LAFACE Board Officers