Dear LAFACE Family,
Please join us on Wednesday, June 5, 2019, 10:15am -11:30am at City Hall Council Chambers as we proudly show our support for Los Angeles Filipino Association of City Employees'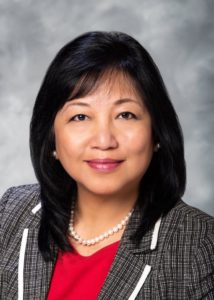 former advisor and dear friend, Susana M. Reyes, at her nomination hearing.
Susana will be the first Filipina American (and former LADWP Employee) to be appointed to the Board of Los Angeles Department of Water and Power (LADWP)- the biggest municipal utility in the nation!
On behalf of the Filipino Americans residents of the City of Los Angeles, and the Filipino Americans in City service, we thank Mayor Eric Garcetti for this important appointment that speaks volumes about women, specifically, women of color, in leadership roles in the City, and representation reflective of the city's richly diverse communities.
LAFACE wishes Susana the very best on her nomination! We are so very proud of her, and know she will do a phenomenal job as Commissioner!
Let's all be there to cheer her on, and show our full support!
Yours in service,
The LAFACE Board Officers