NAME: Rea Poticar Lazo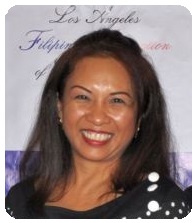 Current Position: Executive Administrative Assistant II
Current Department: Police Department
Year Started with the City: 1988
Other Departments previously worked for: Dept. of Water and Power, Dept. of General Services,
Dept. of Neighborhood Empowerment
Other Positions previously held: Secretary, SMS Payment Clerk, Accounting Aide, Accounting Clerk II, Clerk Typist
Education: AA Degree in Business Management
Significant Other/Children/Pets: Happily serving God with my love, Conrad Silva; Unconditionally loving my priceless treasures: RJ, Marco, Mia, and Terrence.